The Cultured Stoners are specialist in stone veneer and have been installing cultured stone in Muskoka since 2001. We also service the Barrie, Orillia, Parry Sound, and Haliburton areas. We specialize in the installation of both cultured stone as well as thin cut stone veneer. Manufacturers such as Boral, Stonerox and Dutch quality, to name a few, have been producing stone products for years and all offer a guarantee. Stone veneer in Muskoka can add beauty to your home or cottage. With so many options in colours and styles available, it is easy to find an appropriate cultured stone veneer in Muskoka.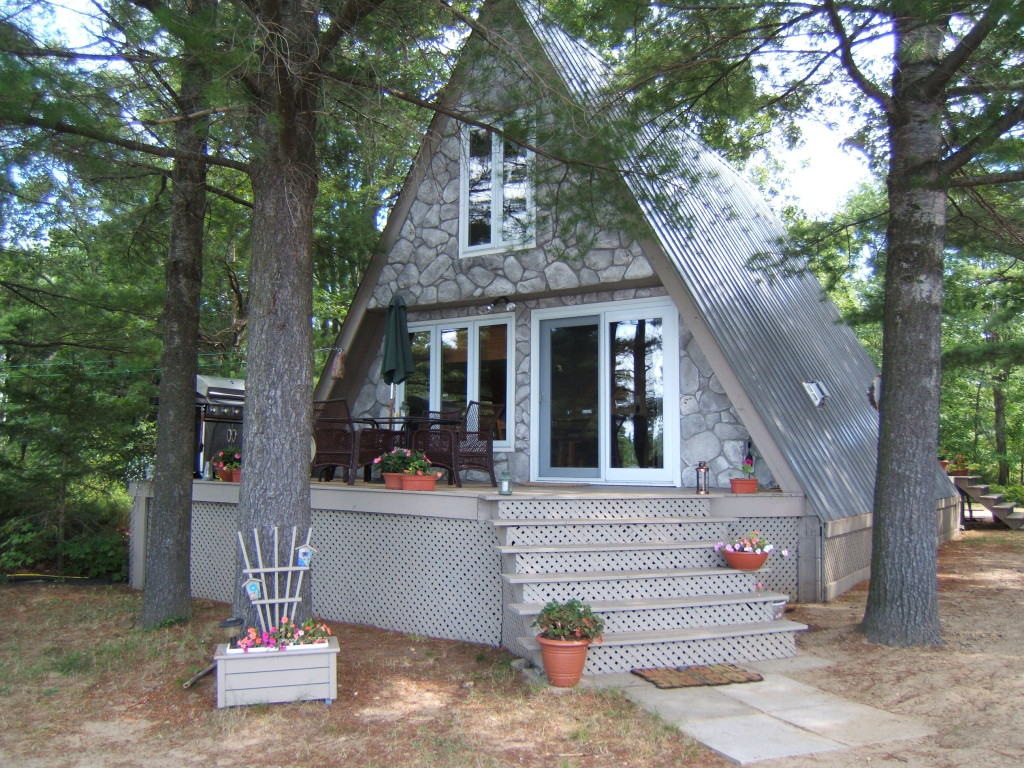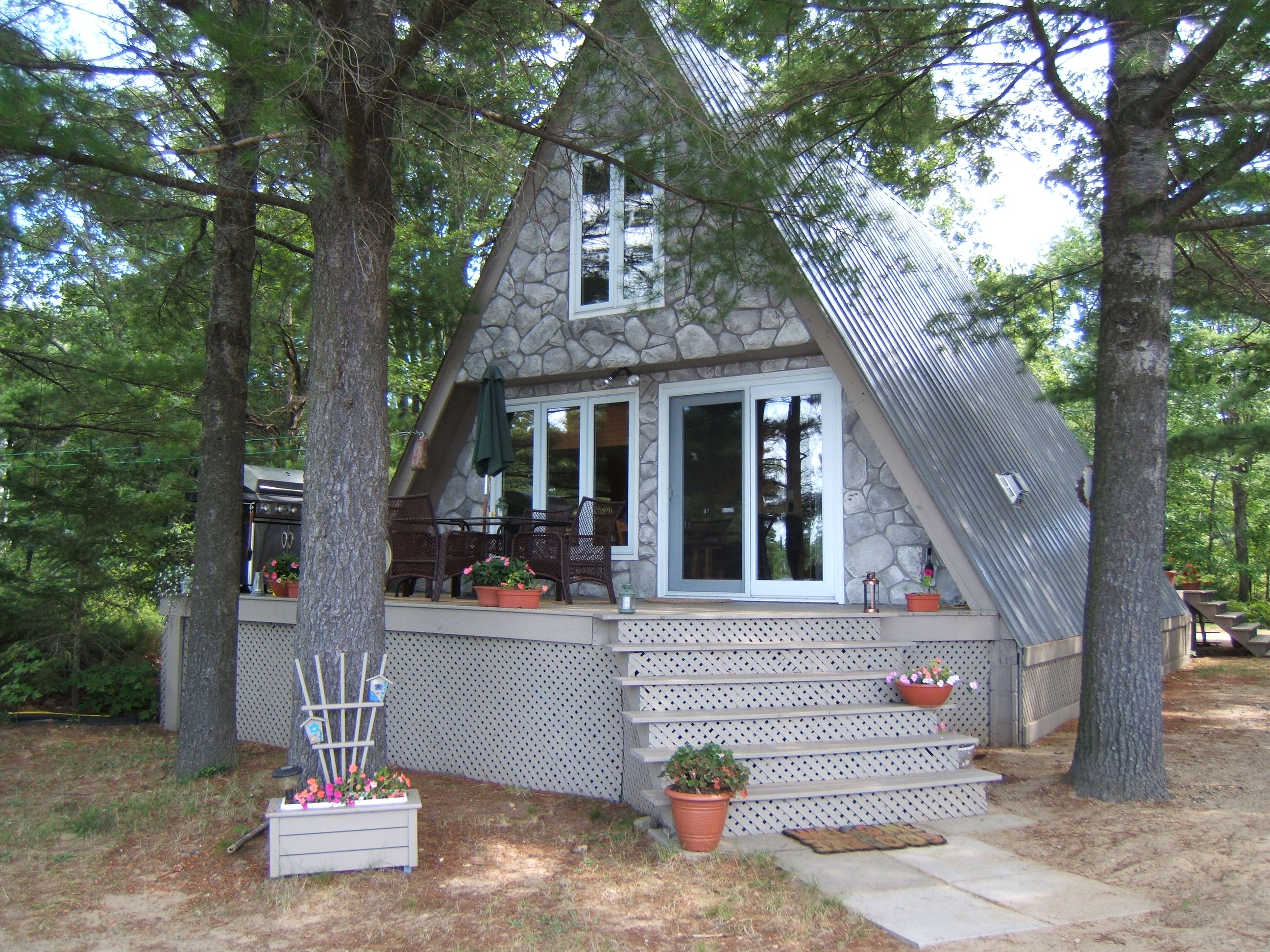 Cultured stone also goes by many other names including: faux stone, manufactured stone, simulated stone, fake stone facing to name but a few. Whatever you call it by cultured stone veneer in Muskoka creates warmth and charm.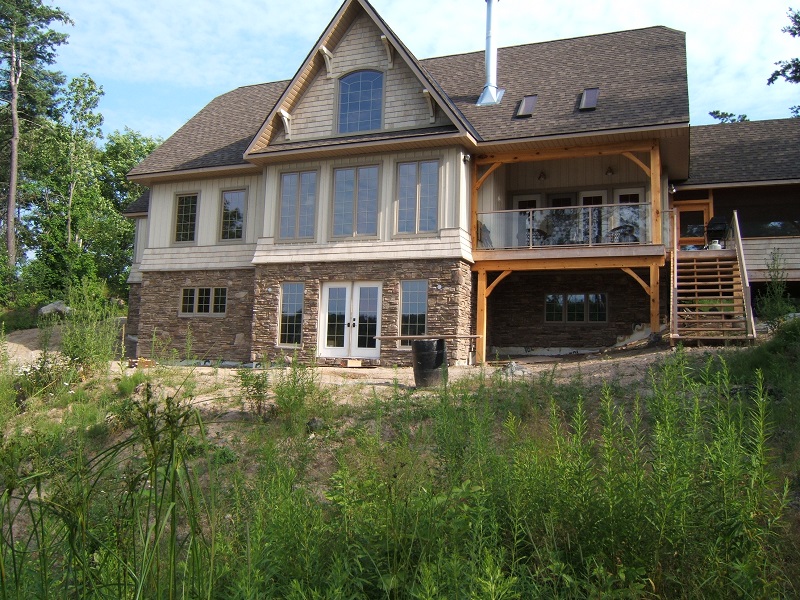 There are multiple uses for cultured stone such as: kitchen backsplashes, fireplaces, accent walls and exterior cladding. According to Remodeling magazine adding stone veneer is one of the best returns on investment you can make to your home.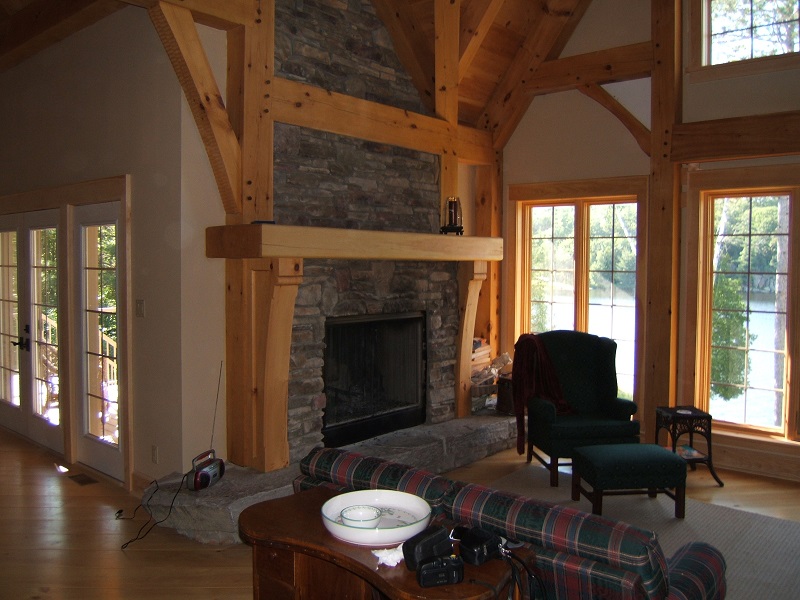 Cultured stone in Muskoka looks and feels like real stone at half of the cost. An additional benefit to  cultured stone veneer is you do not need a stone ledge. Stone veneer carries on the wall and weights less than 12 lbs per square foot. Imagine how you could transform the look of your house with stone accents. Make your Living Room resemble an old country farmhouse or cottage with an accent wall in stone.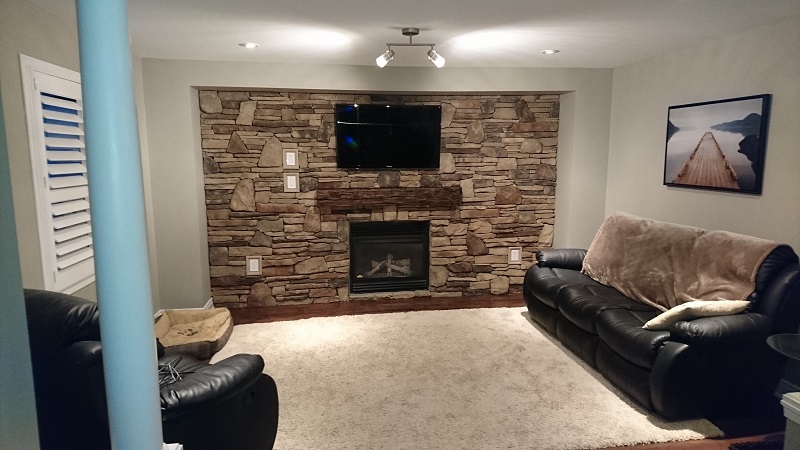 Depending on the application, you can make stone veneer look old and rustic or modern and contemporary. Cultured stone laid tight fitted or dry stacked leaving a lasting impression. To learn more about the different application styles check out our blog here.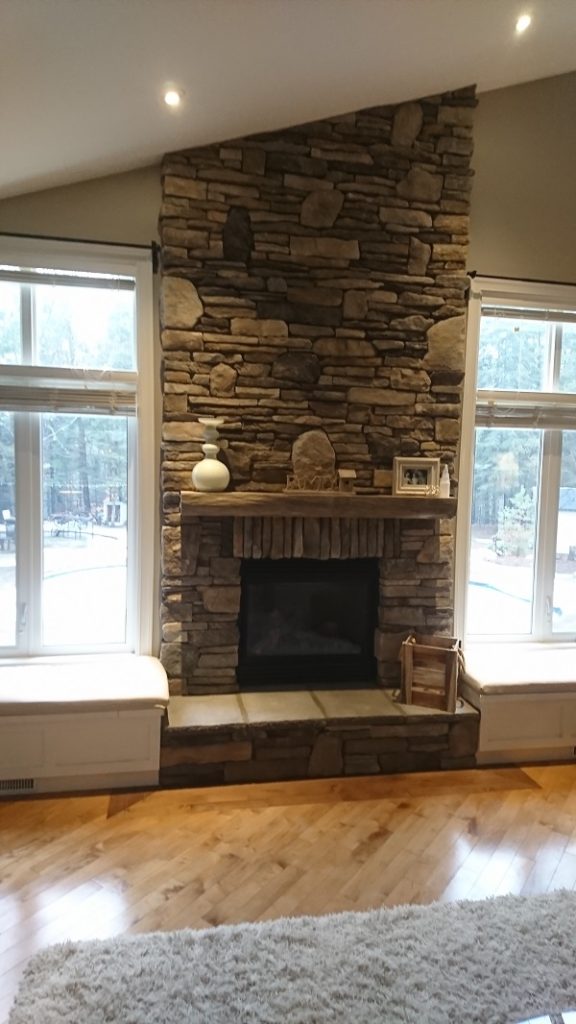 The cultured stoners will remove your existing siding and replace it with cultured stone. In the image below we removed the last few layers of vinyl siding and replaced it with a cultured stone wainscot. To see more examples of stone veneer wainscotting visit our blog here.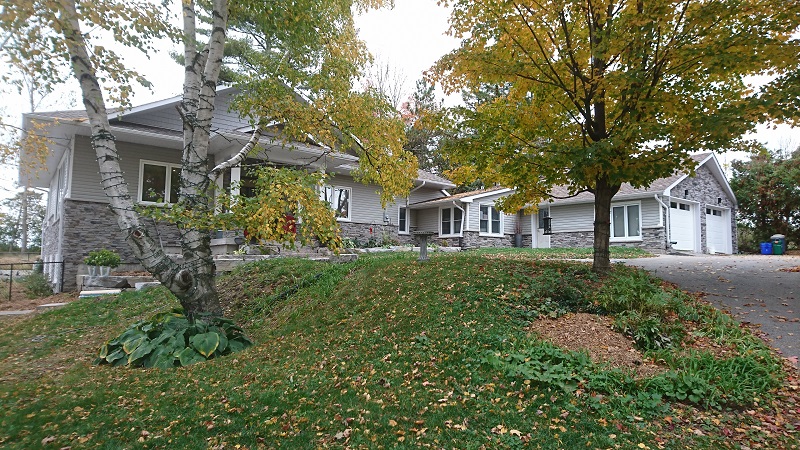 In conclusion, whether you are using your cultured stone in Muskoka for interior or exterior applications, let the Cultured Stoners help you create the look of your dreams. Contact us at 705-794-6759 or email [email protected] and we would be happy to help