In this post we will discuss the top three reasons to apply cultured stone on Muskoka cottages. Before we get started with the list we should discuss this project. The clients wanted to transform their traditional looking A Frame cottage( image to the left) into something spectacular. With the addition of a split face granite cultured stone (image below) they were able to accomplish their goal. The addition of stone results in a timeless look that in this case blended into the natural rock of this area.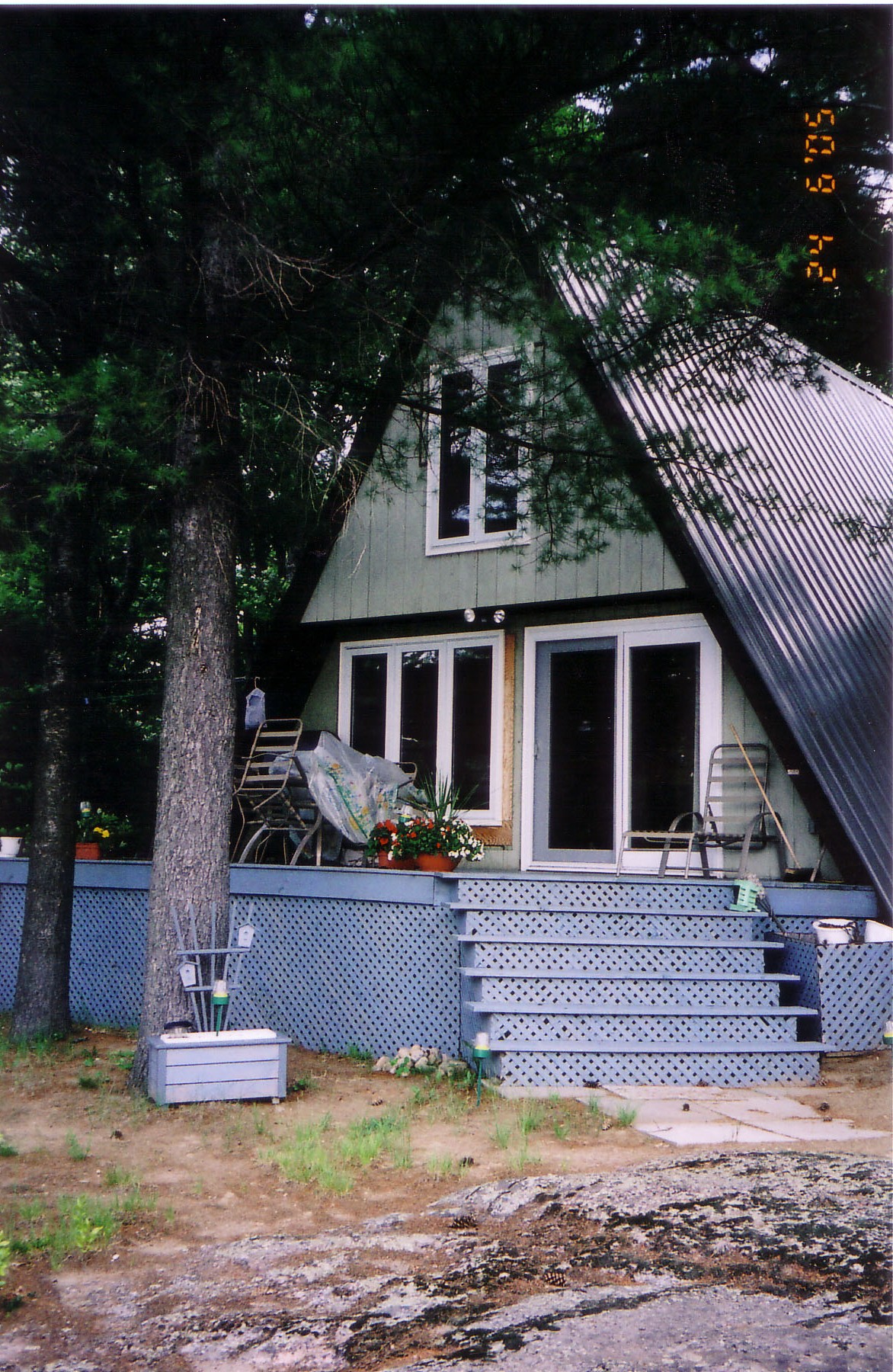 A Muskoka A Frame cottage before the application of cultured stone veneer.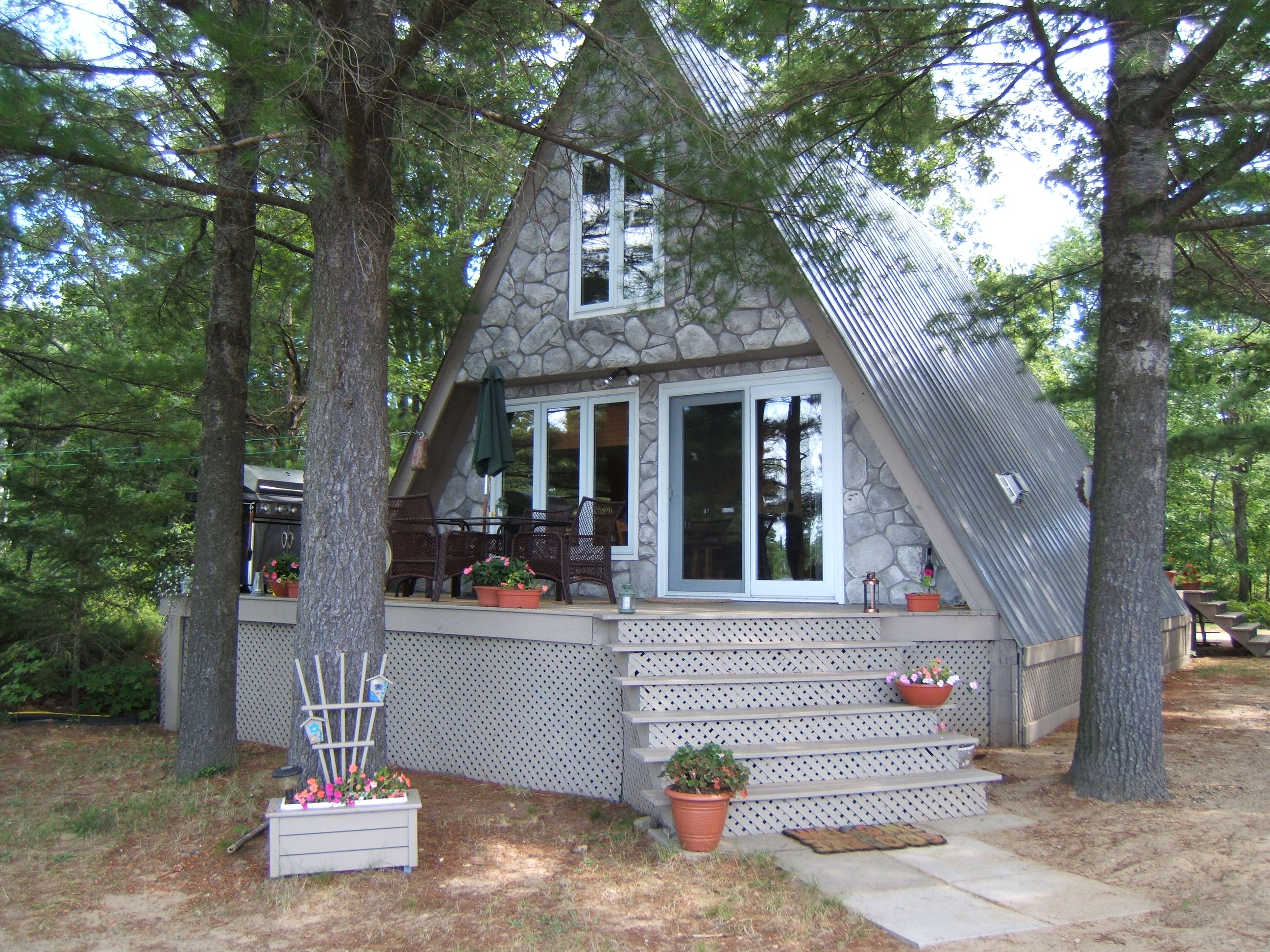 The same Muskoka A Frame cottage after the application of cultured stone veneer.
Now back to the top three reasons to add cultured stone to your Muskoka cottage.
# 3 It is maintenance Free
Adding cultured stone on your cottage will certainly reduced the amount of time you spend painting and scraping your cottage to keep it looking nice. All companies that produce manufactured stone have guarantees for their products providing they have been applied in accordance with manufacturers specifications. Boral Cultured Stone has a 50 year warranty on their product which gives peace of mind to home owners. Imagine having a beautiful stone cottage that you can come to and not have to worry about painting or cleaning the siding on, but instead enjoying the view and just relaxing.
# 2 It creates rustic charm
What better way to add that rustic charm than by putting cultured stone on Muskoka cottages. The images on this post of the A Frame cottage after the addition of stone veneer enhances the cottage by tying it into the natural rock found on the property. In this application the cottage owners chose a granite based texture that is naturally found in the area.
# 1 Cultured Stone on Muskoka cottages adds tremendous curb appeal
Cultured stone on Muskoka cottages gives them that timeless traditional look. There is something so appealing about stone on a cottage; it really seems to make it "look right". There are so many colours and textures to choose from that finding the stone that suits your tastes and style is easy. We look forward to an opportunity to help you plan your next project with manufactured stone veneer. Call us to arrange a convenient time to meet and we will be happy to assist in any way we can.