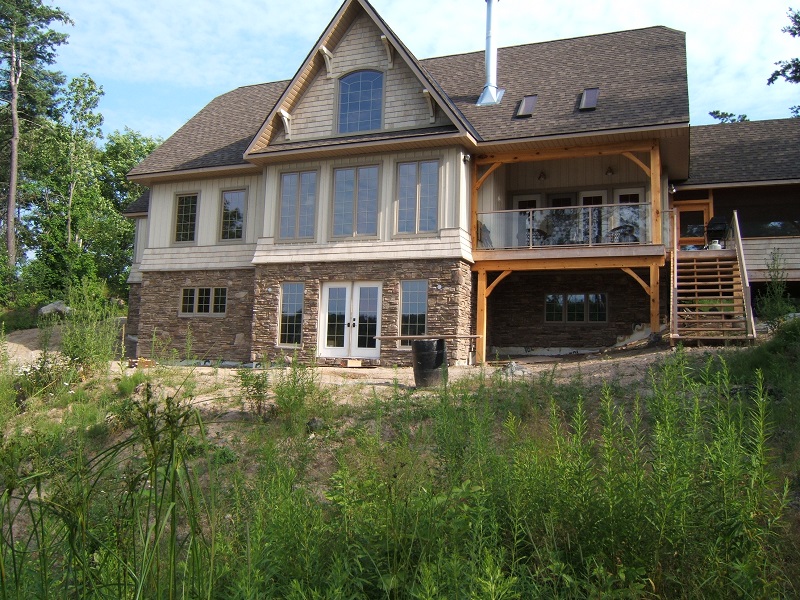 Cultured stone on foundation of a Parry Sound cottage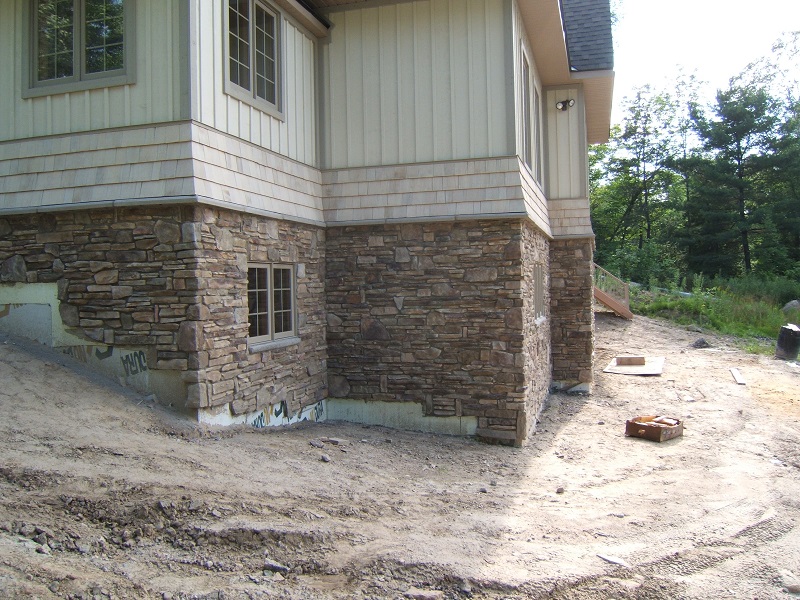 Cultured stone blend of 80 percent chardonnay southern ledge with 20 percent field stone.
Cultured stone applied over styrofoam concrete forms to make foundation appear to be made of a stone blend.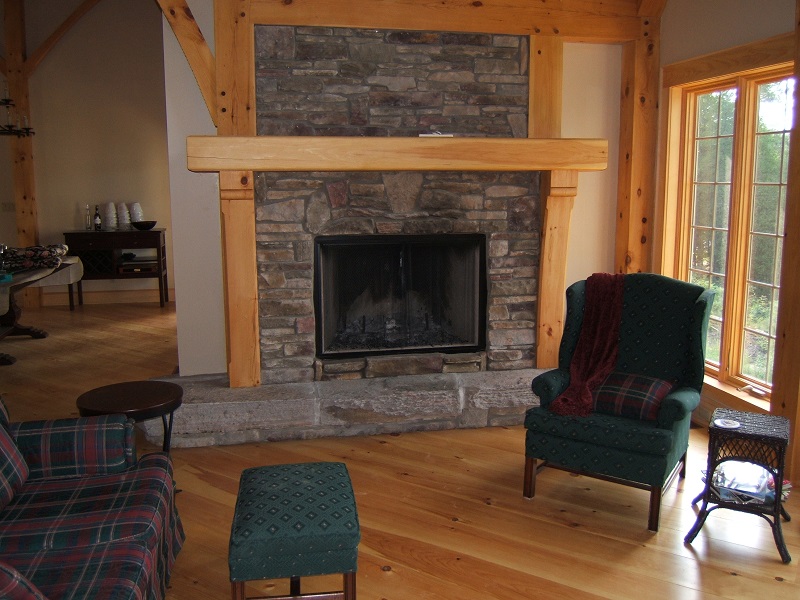 The same blend for the exterior foundation was carried into the interior of this post and beam home with the addition of a fireplace.
In this blog I will discuss the application of a Cultured stone on foundation of a Parry Sound cottage. This cottage received a real boost to its value with the addition of cultured stone veneer to the foundation. This job was done in the Parry Sound area on a small lake just north of the town of Parry Sound. The owners were looking to give their cottage a jolt of curb appeal so they added a blend of southern ledge stone with 20 percent field stone veneer from Boral to cover the foundation which was poured concrete into styrofoam forms. They also tied the outside look of stone into an interior fireplace with the exact same stone. The stone really adds to the overall appeal of this cottage and makes a tremendous statement from the lakeside.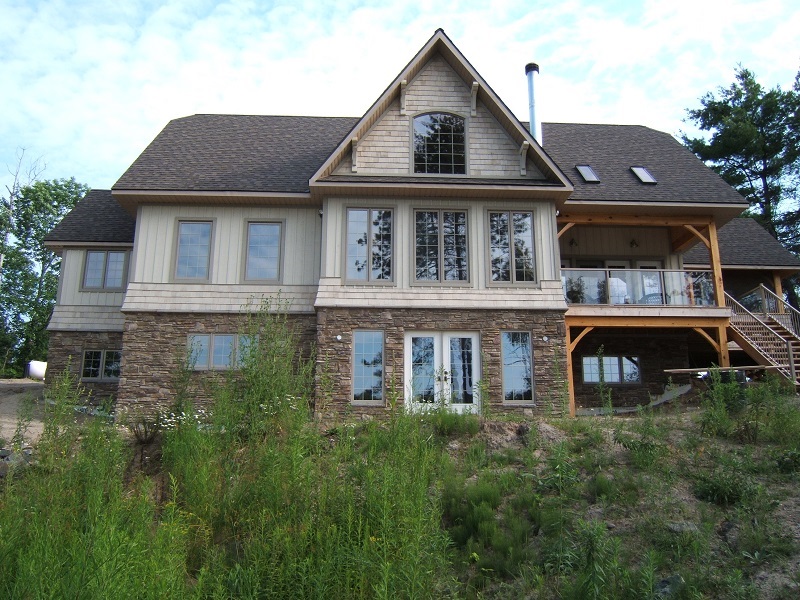 On the road side of the cottage they also added a faux fireplace to cover the exhaust vent from their kitchen range hood (see image below). It looks great and nicely ties in the foundation as it is also a blend of southern ledge and field stone except with this feature being the opposite, 80 percent field stone and roughly 20 percent ledge stone. The cottage is a beautiful timber frame that was designed and built by Timmerman Timber Frame. The open concept of the interior with high ceilings made the inclusion of a stone fireplace from floor to ceiling a natural addition. The photos of the fireplace display some of the skill of the builders with a large mantle. This mantle was complimented with a natural hearth of Parry Sound Granite. For this hearth the floor had to be specifically reinforced with a steel I Beam to hold the considerable weight of the granite.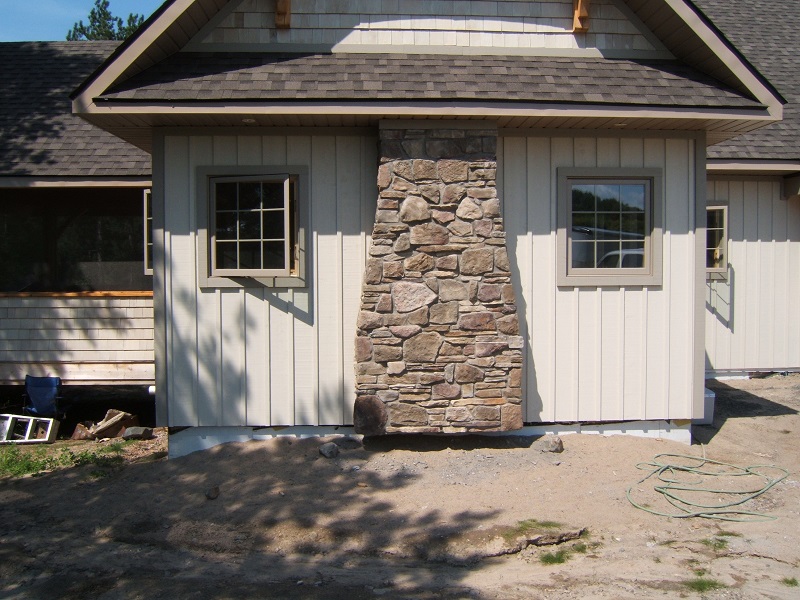 20 percent chardonnay southern ledge blended with 80 percent field stone.