The Cultured Stoners have been constructing cultured stone  pillars for many of our clients. Cultured stone pillars are a great way for adding curb appeal and real value to any home, cottage or business. Cultured stone pillars can be built from scratch or can be easily added onto any existing pillar such as those on porches or patios. Stone veneer pillars can be made using manufactured stone or real stone veneer such as granite. There are many different manufactures of "cultured stone" and each product has its strengths; be it cost, profile or quality. Depending on the application that is required some companies produce products that result in a more realistic look. If you plan on creating a dry stack look a cultured stone product with a thicker profile such as Boral Cultured Stone or Eldorado Stone might be a better choice. The thicker profile tends to create more shadow and tends to hide the underlying scratch coat better.
If the project being built does not require a dry stack stone veneer look then any of the cultured stone manufacturers products will result in that timeless classic look of stone resulting in pillars that look as solid as a rock. The above pillars have a consistent half inch of pointing resulting in the look of real limestone. This product is from stonerox, a Canadian company, which has a thinner profile and therefor less weight.
The images included in this blog were all done with pointing in between the joints as that was the desired look that our clients were after. The results speak for themselves as these homes have achieved true curb appeal.
Call us any time and we would love the opportunity to help you plan and develop a look for the pillars that would make your home, cottage or business really stand out.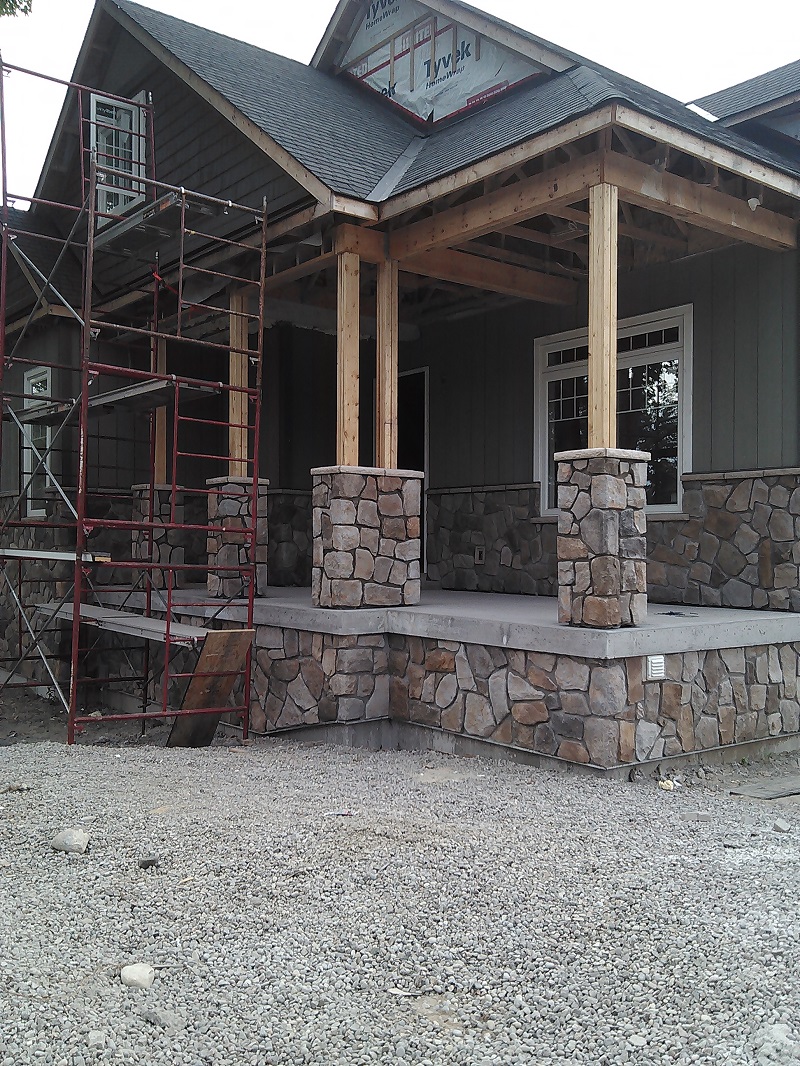 This craftsman style home includes four cultured stone pillars.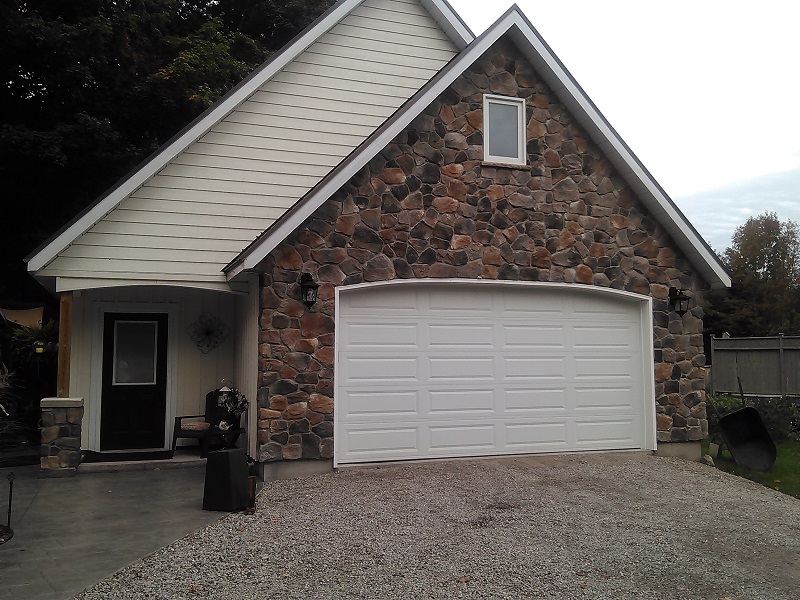 The addition of cultured stone to a pillar beside the garage adds a nice touch to this garage addition.