In this blog we will present the transformation of a Living Room gas fireplace, featured below, into a spectacular fireplace makeover in Cultured Stone.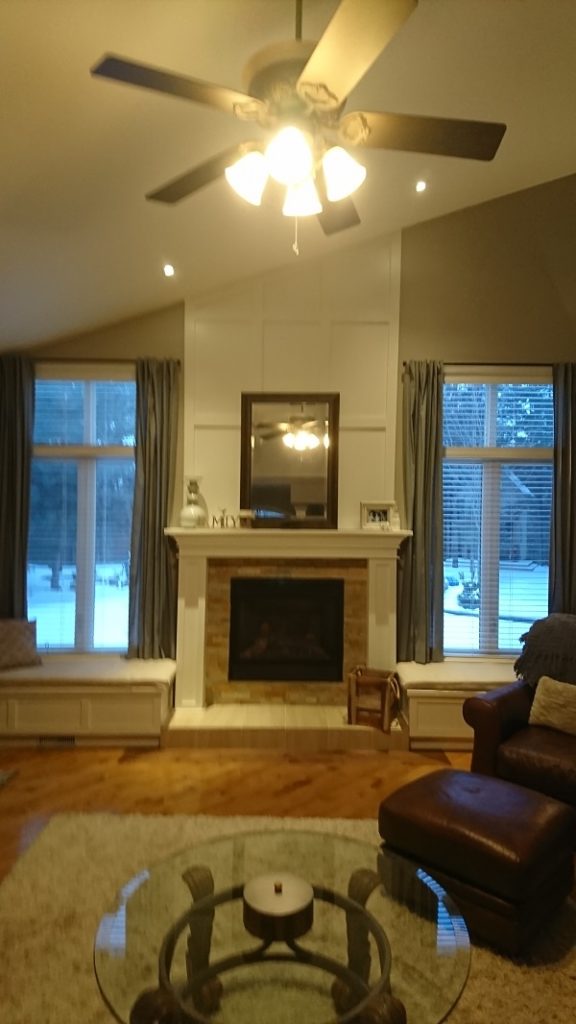 The first thing we did was consult the homeowners about what they were looking for in a fireplace makeover in cultured stone. They felt stone would create a much greater statement for their Living Room and asked the Cultured Stoners to help create a new design. The new design did pose some challenges as the existing fireplace was set almost flush to the wall and the homeowners did not like stone laid flat on the wall. The solution involved using 2 x 4's to add depth to the stone project. The photos below illustrate this.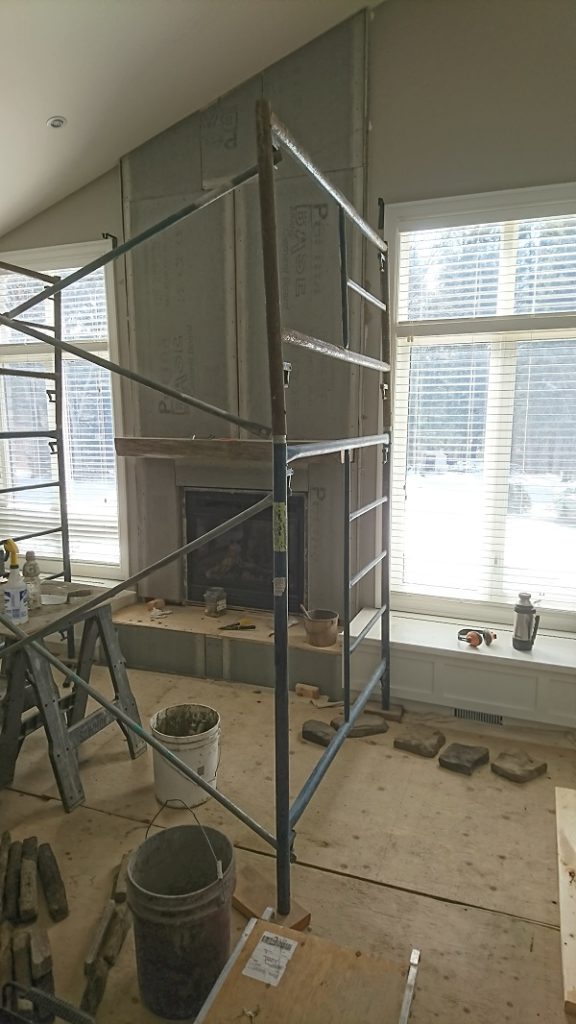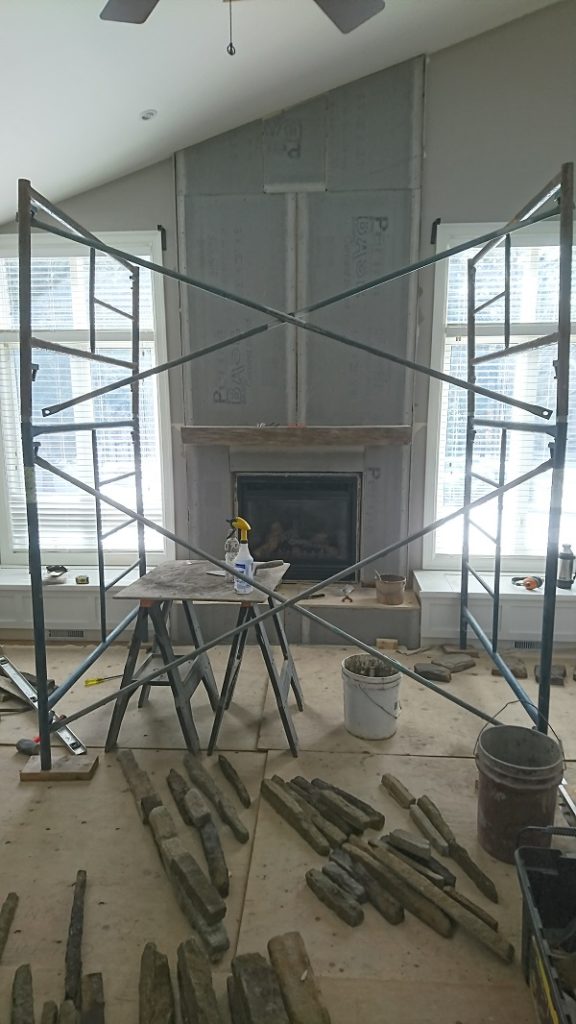 We used corners on the two sides of the fireplace opening and vertical corners for the top of the opening to create a beautiful feature. Corners on the sides meeting the walls gave a finish looking like full bed stacked stone as pictured below. To read more about dry stacked stone visit our blog here.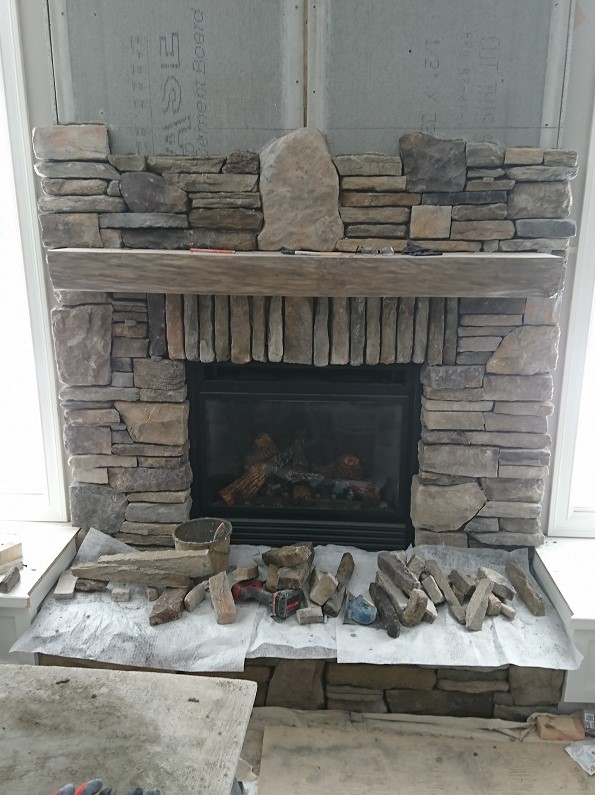 On this fireplace we used Cultured Stone in a 80/20 combination blend of southern ledge and fieldstone. The stone, laid in a dry stacked pattern, creates a rustic look. The addition of a rustic Maple beam adds charm and functionality. The images below showing the finished product.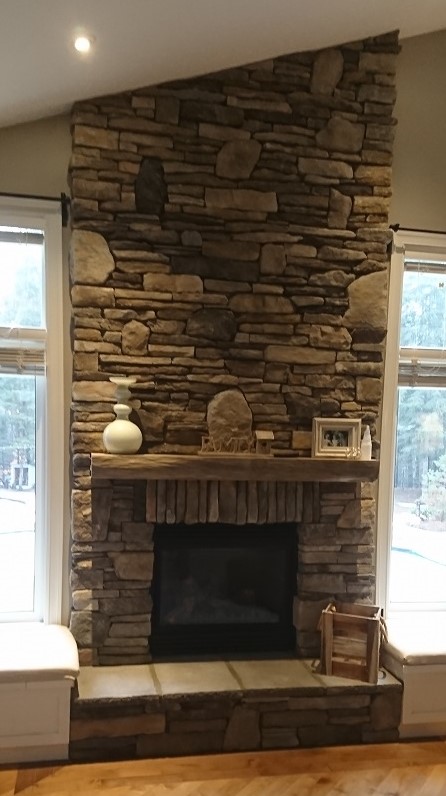 The final product creates depth and scale without taking up a great deal of floor space. A hearth nestled in between two storage compartments creates an inviting sitting space. The clients carried the stone into the kitchen with a small kitchen back-splash featured behind the cook top pictured below.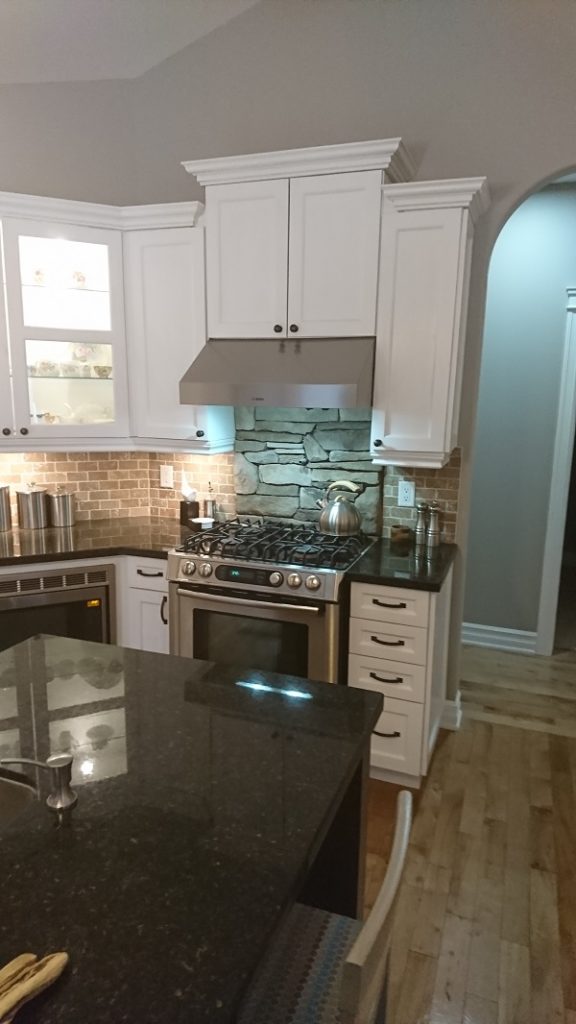 The clients are thrilled with their new fireplace makeover in cultured stone. They even invited us back to do a makeover of their basement fireplace. Let the Cultured Stoners help you to design and create your fireplace makeover. Contact us at 705-794-6759 or email [email protected].