In this blog we will discuss how  Pro-Fit Alpine Cultured Stone can give a modern and inviting look to a Barrie home. In this case the clients wanted to replace the original white aluminum siding with a more modern exterior look. They still desired the low maintenance that the aluminum siding had provided yet give the home a significant upgrade in curb appeal without breaking the bank. The home owners wanted to modernize the look of their home while maintaining some traditional elements. This is where manufactured stone becomes such a great addition to any renovation project. Cultured stone comes in many different styles and colours so it is possible to suit any taste. In this spectacular remodel the updated home is very chic with the application of Pro-Fit Alpine Cultured Stone
The existing aluminum siding was removed and with no foundation upgrades needed, Pro-Fit Alpine Cultured Stone was applied directly to the existing walls. The clients wanted to make the house the envy of the neighbourhood and accomplished this with this stunning application of Alpine Pro-Fit ledge stone. The stone acts as a highlight of this remodel with an equally attractive combination of stucco on the chimney that covered the old white painted brick and similar coloured wood clapboard siding to complete the project.
The application of cultured stone to this project combined with the new siding has had a dramatic effect on the aesthetics of this house to create a beautiful home. The homeowners also added the same Pro-Fit Alpine ledge stone to the garage which ties the whole project together.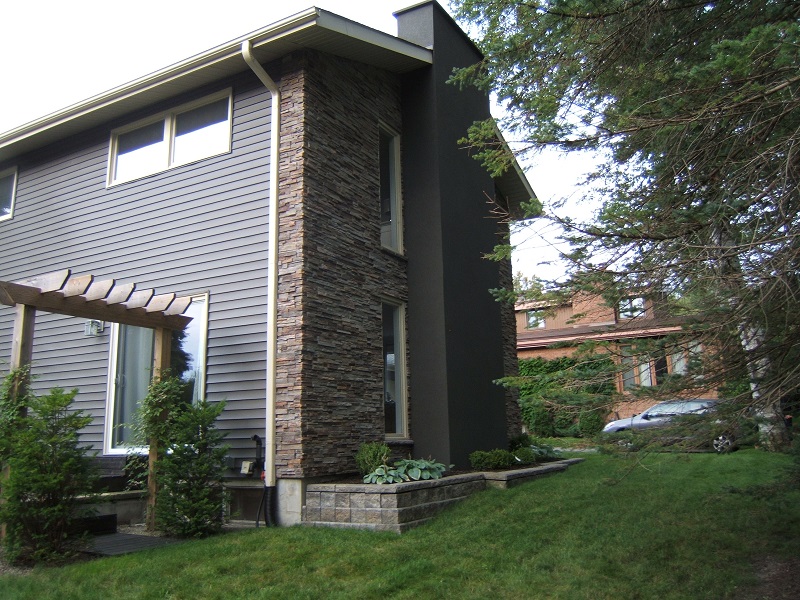 The side view of the home with Pro-Fit Alpine Cultured Stone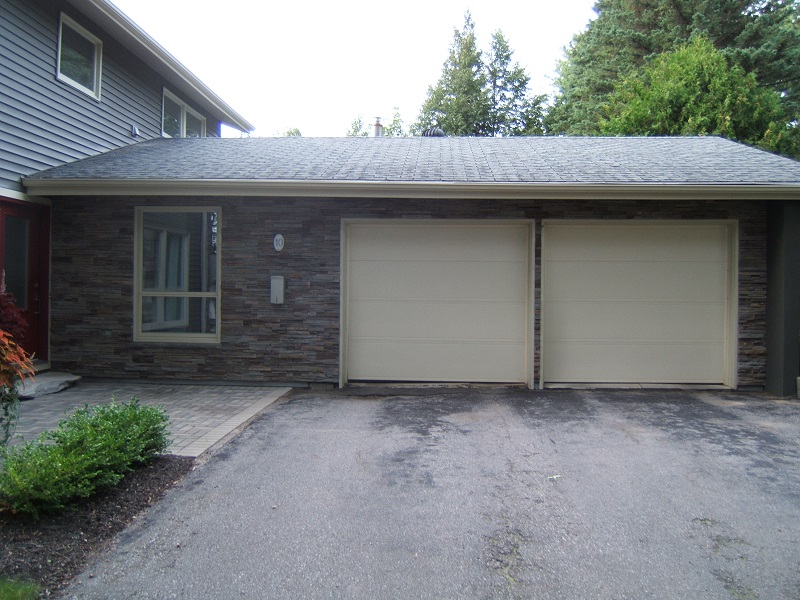 The garage of the house with the same Pro-Fit Alpine Cultured Stone to tie the whole project together