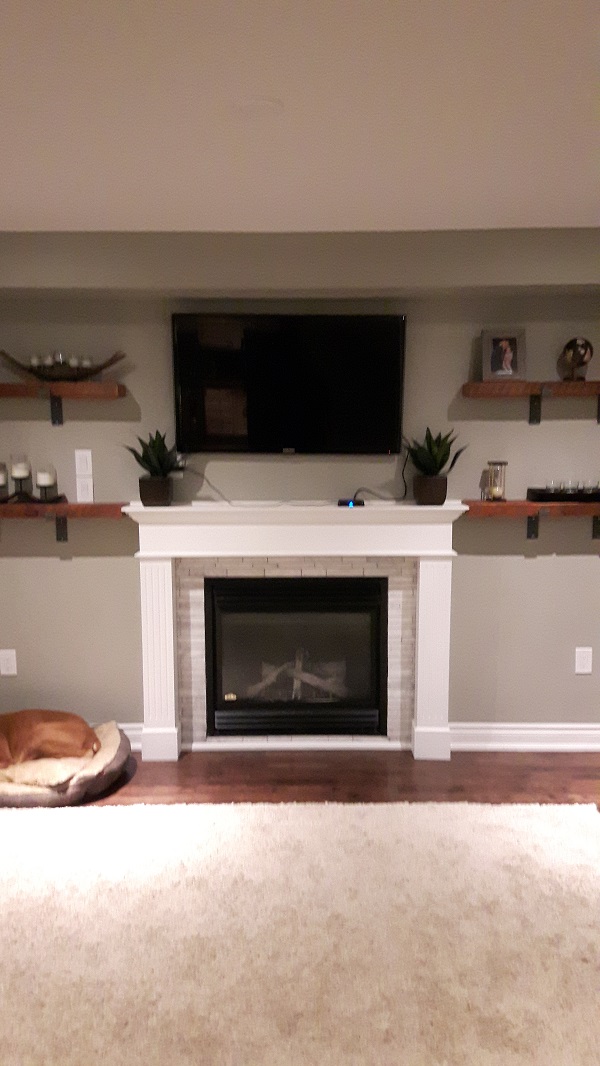 Living room wall containing TV and fireplace before application of stone veneer blend.
In this blog I will highlight a job completed by the Cultured Stoners that features a stone veneer blend of southern ledge and field stone in a dry stacked application. The image to the left shows a living room wall with an existing fireplace and a TV before the application of stone veneer. Adding stone veneer is a great way to improve the value of your home and the fact that we were able to put stone veneer on a wall without any extra work to support the structure shows how easy it is to transform the look of your living space. For this project we used cultured stone from Boral who manufacture the stone veneer product referred to as Cultured Stone. This stone was purchased locally from Mason's Masonry on Bayfield Street in Barrie Ontario.
The client initially was after a small amount of stone on the existing fireplace; however, after our first consultation the client decided that stone on the existing fireplace would not do it justice so we decided to incorporate the TV and fireplace into an accent wall. It was decided to do a blend of two stone types and apply it in a dry stacked (grout-less) pattern. The stone in this case was a Bucks County blend of 80 % Southern Ledge with 20% Field Stone in the same tone. The accompanying photos show the stunning results.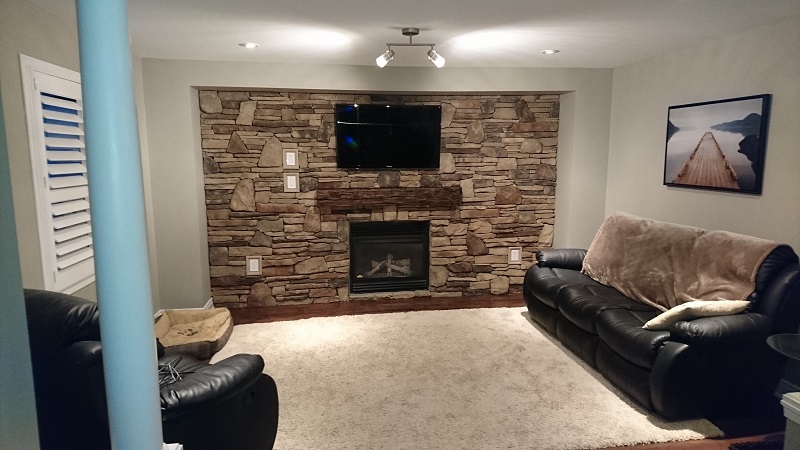 Image of the living room wall after the application of cultured stone in a dry stacked blend of Southern Ledge and Country Field Stone.
Close up of stone veneer blend on accent wall.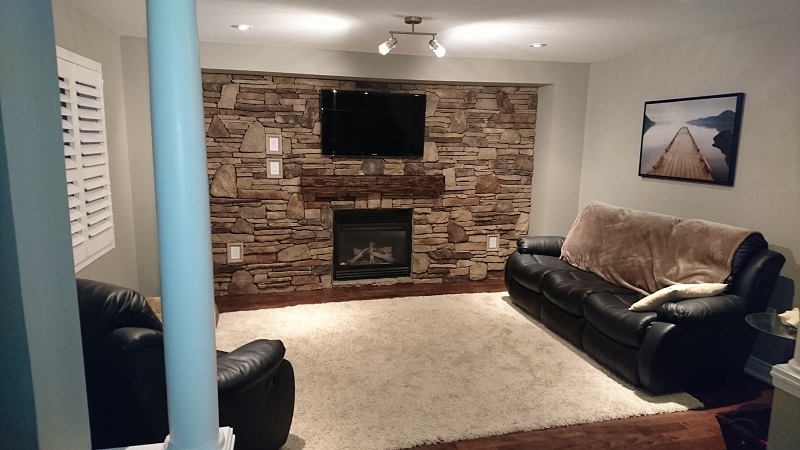 View of entire living room featuring stone veneer blend on accent wall.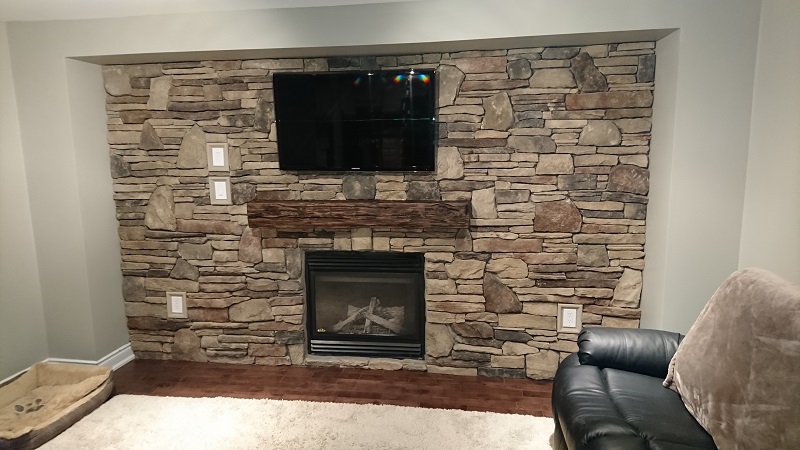 Completed accent wall featuring a ledge/field stone blend.