In this post I am going to discuss the differences between thin cut stone and cultured stone veneer. Many people wonder what the difference is between the two; well the simple truth is that they are both veneers that give you the natural look of stone on a fireplace, accent wall or exterior  application.
Firstly, thin cut stone veneer is real compared to cultured or "faux stone" which is a mixture of cement and dyes. Secondly, both can be installed for significantly less cost than full bed stone. The images of fireplaces featured below contain one to the left featuring real thin stone veneer by Thincut Natural Stone Veneers and the one to the right featuring man made or "cultured stone" veneer from Canyon Stone. To read about the benefits of adding a stone veneer fireplace to your home visit our blog on the 4 reasons to install a cultured stone fireplace here.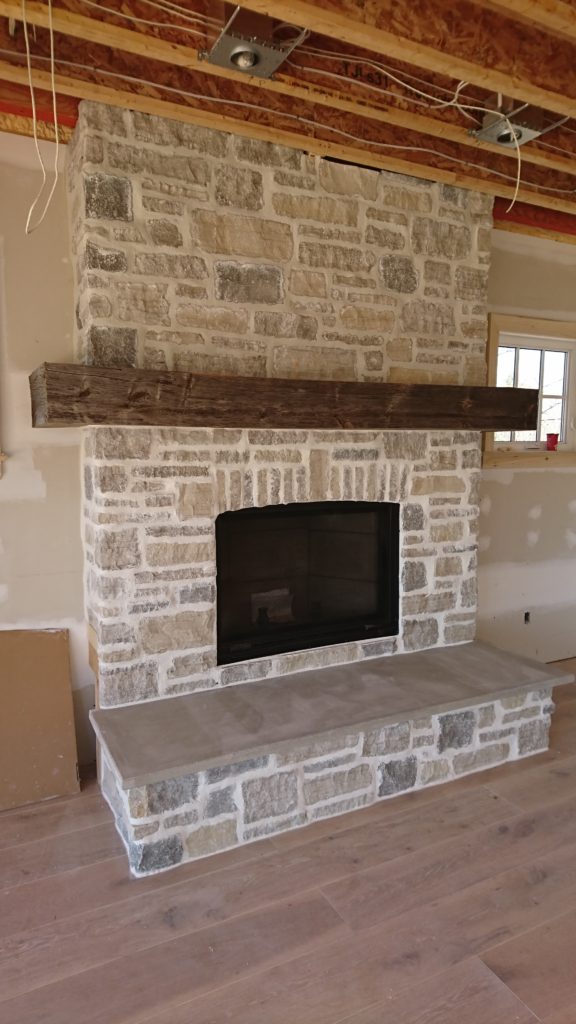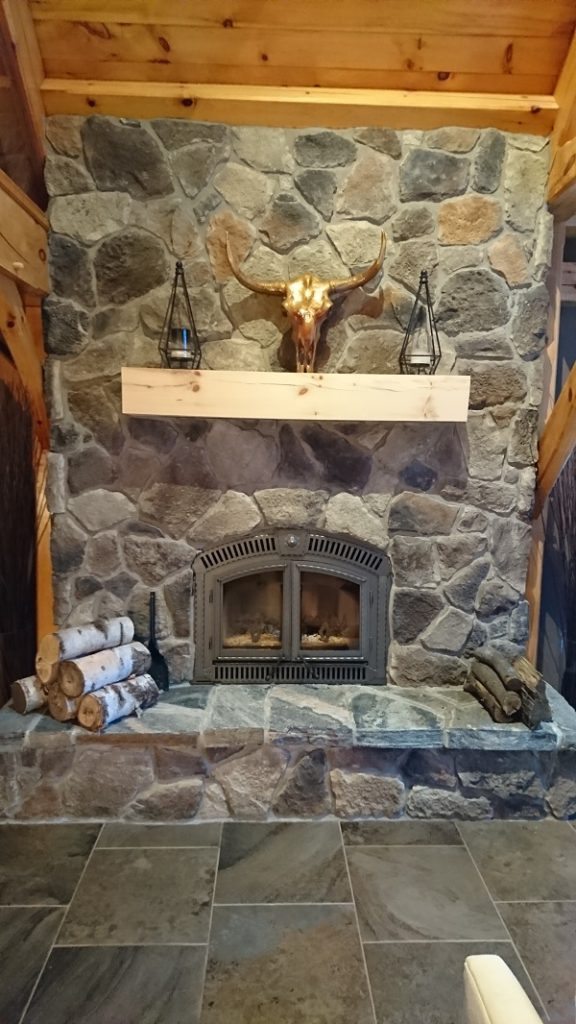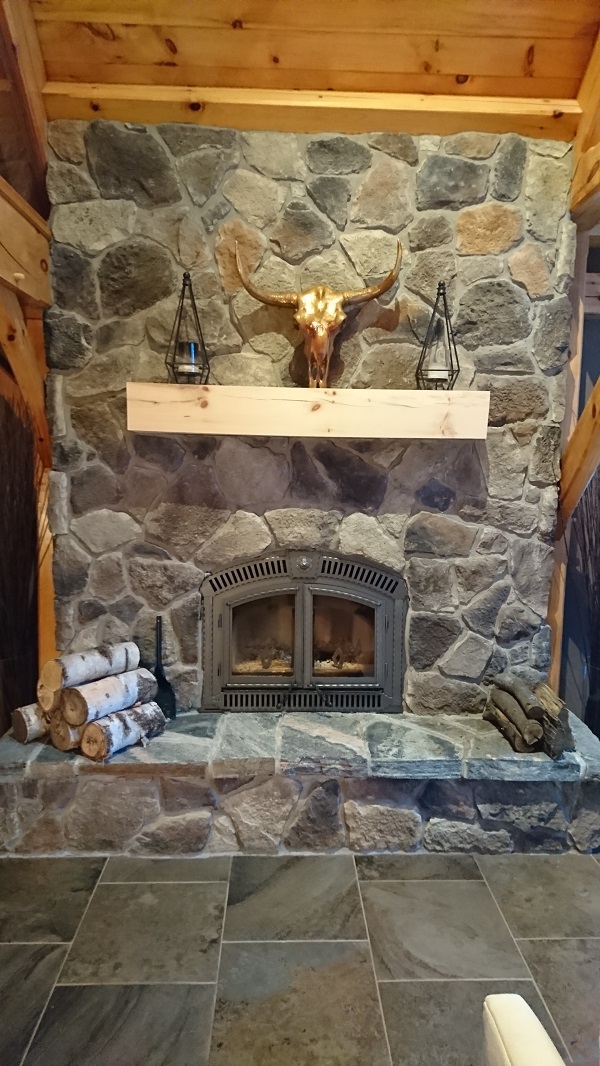 Benefits of Real Thin Cut stone v
Both of the above stone fireplaces feature stone veneer; only the left one contains real stone. There are many benefits to thin cut stone:
Real stone veneer is more durable
Real stone veneer has uniform colouration throughout and will not show chips or scratches
It does not need any costly foundation work or support ledge that requires anchoring. Thin cut stone adheres directly to the wall surface
It will not fade or discolour over time
Use thin cut stone on Interior and exterior projects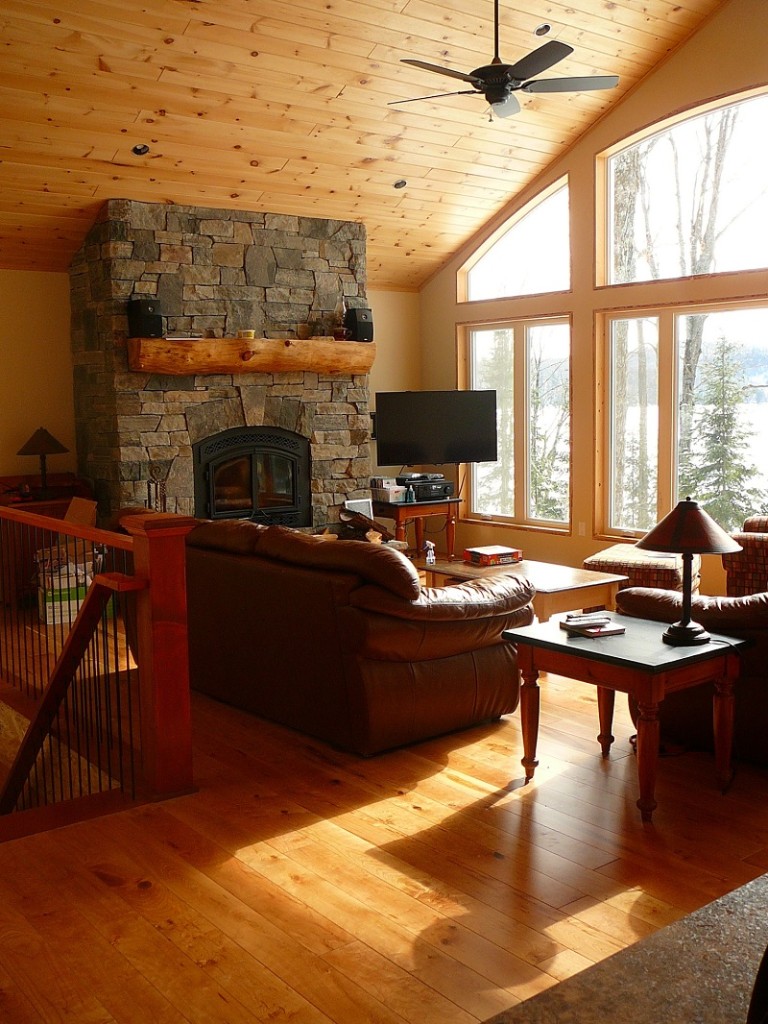 Benefits of manufactured stone veneer
Applied professionally it is very difficult to distinguish between thin cut veneer and cultured stone. The advantages of cultured stone are:
Apply cultured stone on interior and exterior projects
It comes in a very wide variety of shapes and colours
Cultured stone is usually less expensive to purchase and install
Consistency in colour can make for a better looking finished product
It does not need any costly foundation work or support ledge that requires anchoring. It adheres directly to the wall.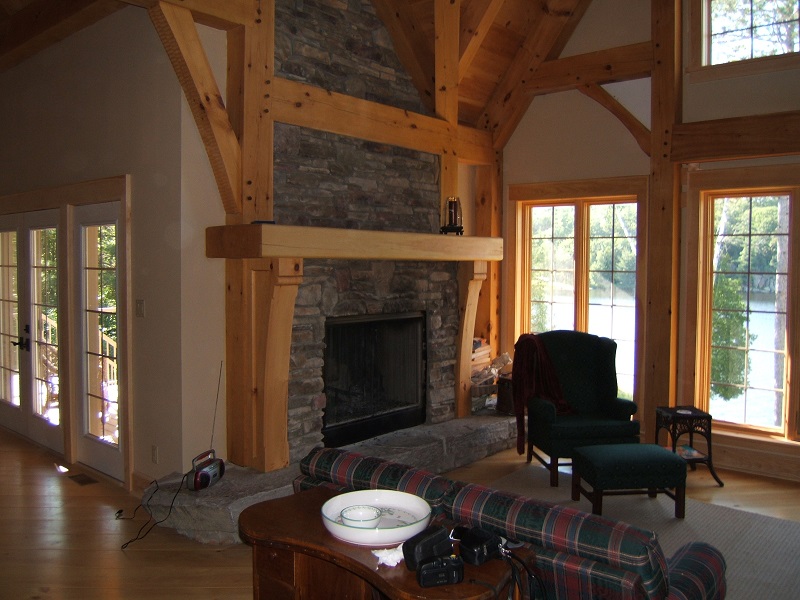 Finally, whether thin stone veneer or cultured stone is chosen, the stunning look of stone creates a lasting impression. We at the Cultured Stoners and Design would love the opportunity to help you design and build your next renovation project with one of these excellent products. For a free quote or consultation call 705 794-6759 or email us at [email protected].