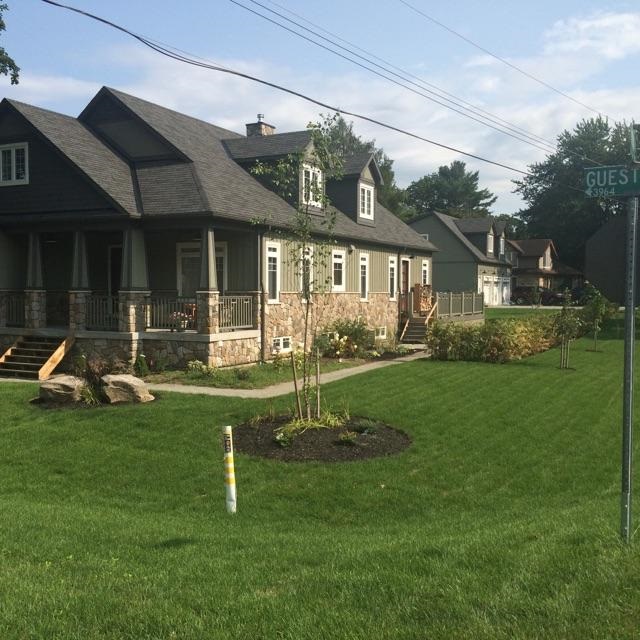 In this blog I will discuss a new build in the south end of Barrie Ontario where the cultured stoners applied Aspen Cultured Stone to a beautiful craftsman style home. This job included three sides of the house, an outdoor fireplace, a chimney, an
interior accent wall
as well as two interior fireplaces all done in Aspen Cultured Stone by
Boral
.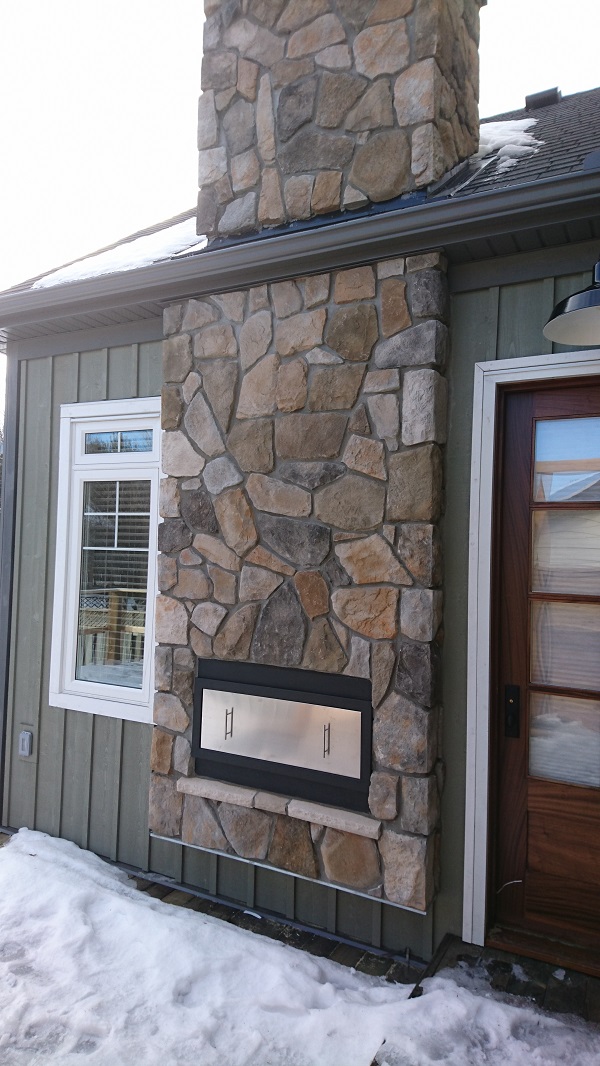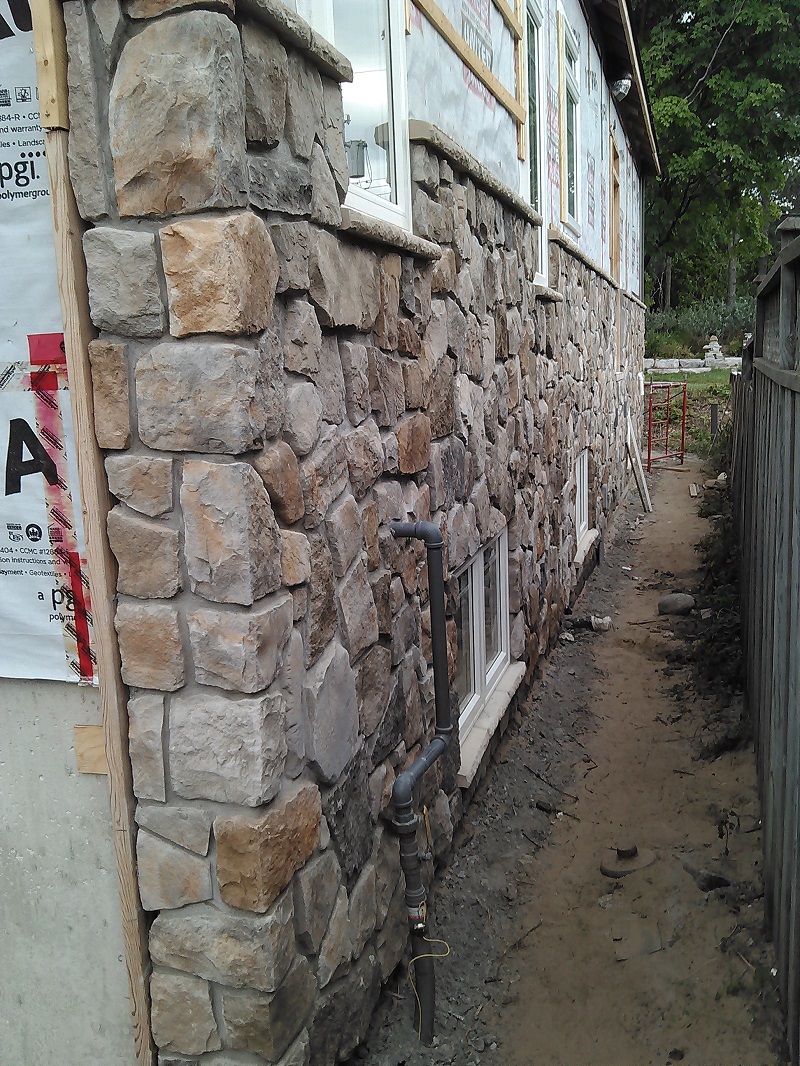 Close up view of Aspen field stone wainscot on exterior of home.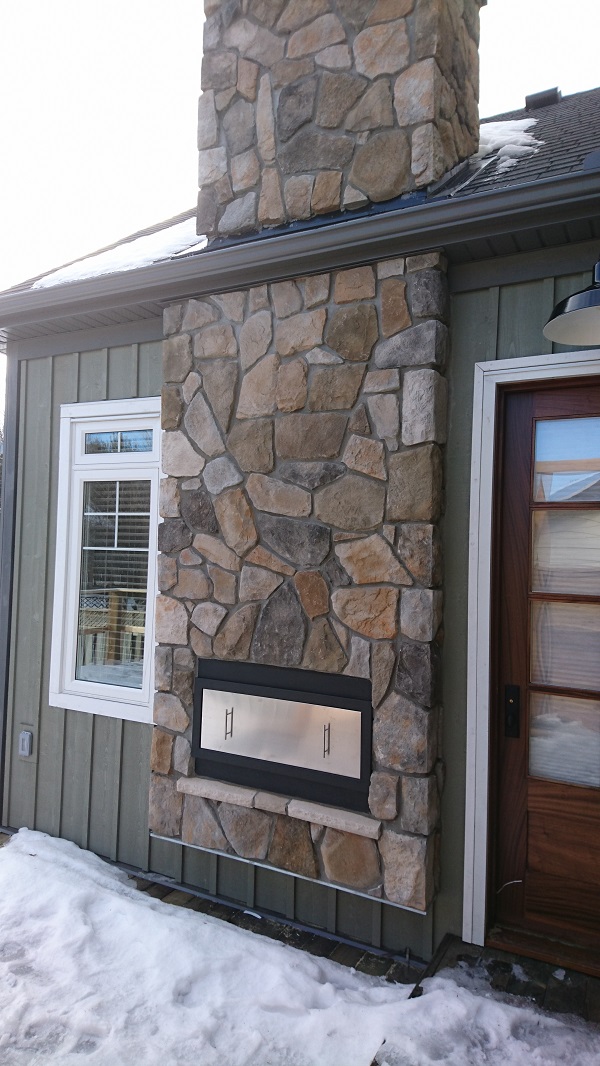 Aspen field stone on an outdoor fireplace.
This new build craftsman style home really stands out with an application of Aspen field stone by Boral Cultured Stone as a wainscoting. Everything about this home was custom. The home owners were very particular about the quality of the products included in the building of their home. They were just as particular in the quality of the trades people they hired to work on this beautiful home. The cultured stoners were no exception. We worked tirelessly to ensure complete satisfaction of the home owners with the application of this beautiful manufactured stone veneer. The results speak for themselves as this home truly makes a statement.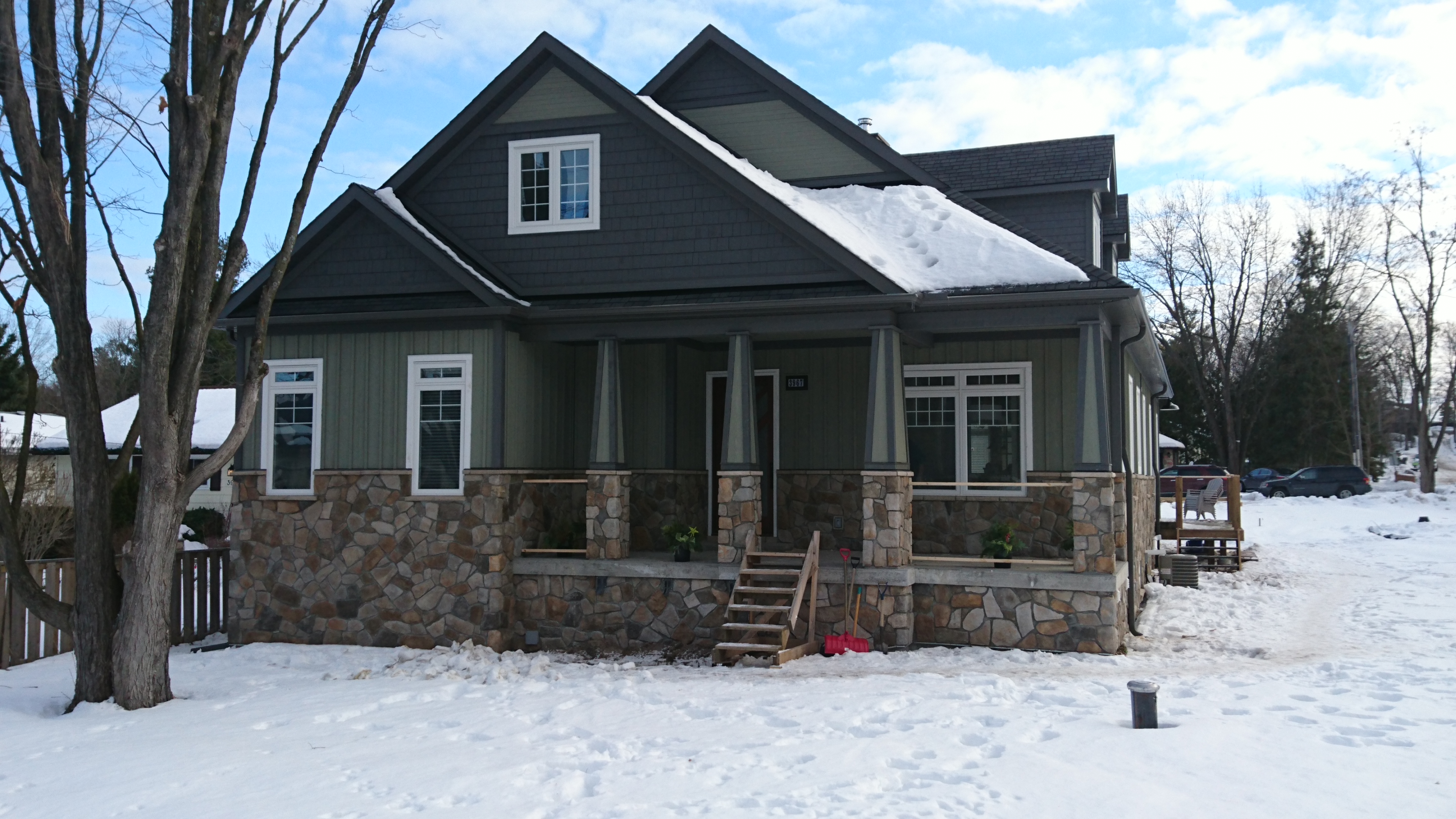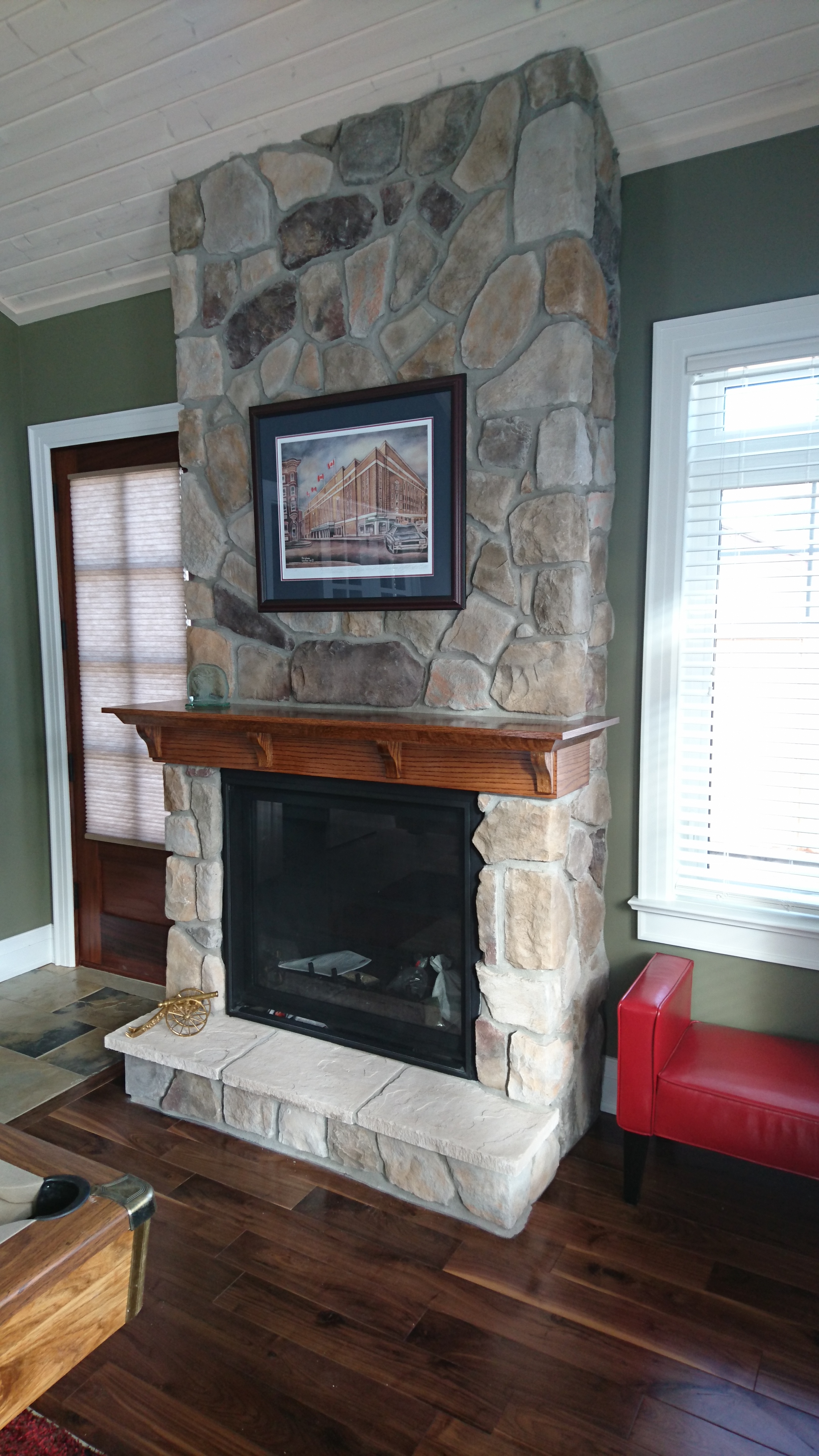 The home owners of this beautiful craftsman style home wanted to bring attributes of the exterior into the interior of the home to tie it all together. They accomplished this by adding Aspen field stone to the two fireplaces in the home as well as an accent wall found on the stairs heading up to the second floor. The fireplace in the games room adds warmth and charm to the room creating an old style lounge appeal. A great place to unwind and play pool after a long day at work.
This is a great example of how the addition of stone veneer to a home can take any project to the next level. It adds warmth and charm to this beautiful home and for a very reasonable cost for a significant upgrade. The home owners were very happy with the end result as were the cultured stoners.