In this blog I will be highlighting a job completed by the Cultured Stoners that features a wood stove with stone veneer wall in a living room. The stone veneer in this case was from Canyon Stone which is available locally from Stone Selex in Barrie Ontario. The clients use wood to heat their beautiful home, located in the heart of Huronia, and desired a look which would enhance their living space. They really liked the stone on their neighbours fireplace which is featured in one of my previous blogs, 'Stone veneer fireplace in Horseshoe Valley'. The particular example used in this project was the Driftwood Fieldstone. They also required a granite hearth on which to place the wood burning stove. In this instance we used McBain Quarries, located in Haliburton, to obtain the granite pieces for the hearth. The accompanying pictures show the results.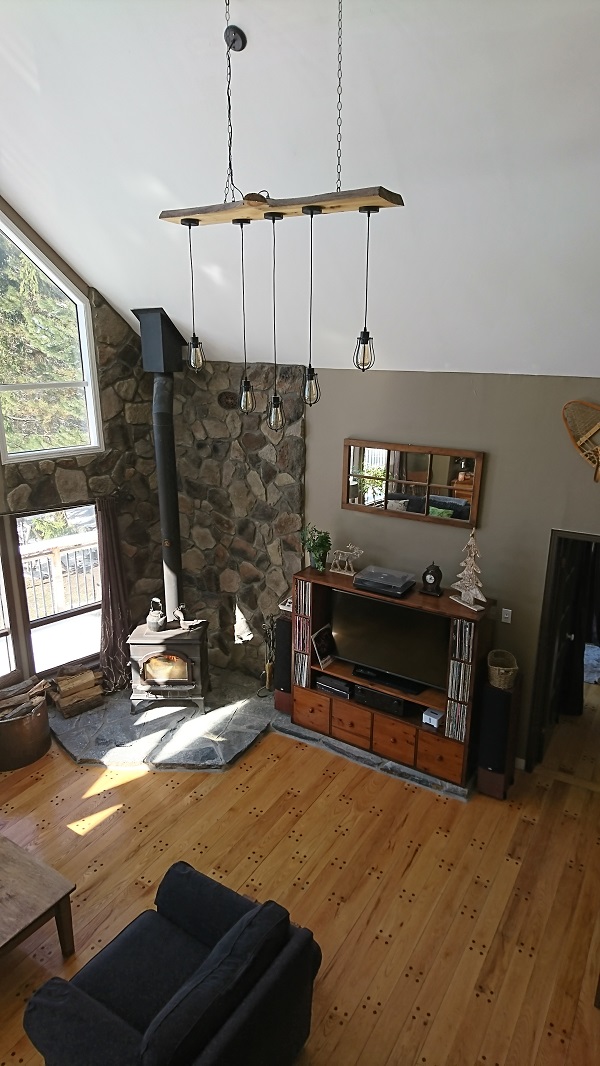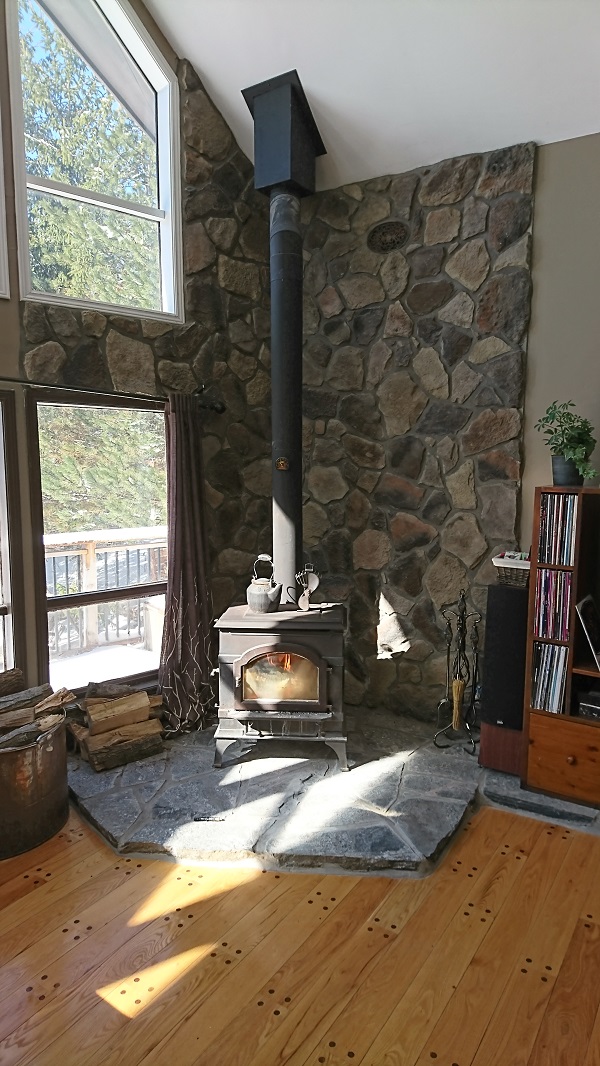 The image above shows a wood stove with stone veneer wall. The stone veneer is Driftwood field stone from Canyon stone.
The image to the left shows the wood stove on a granite hearth along with an entertainment centre. The hearth uses 3 inch thick granite pieces from Haliburton Ontario. Granite makes an excellent base for a wood burning stove. Check out my blog on the top reasons to use granite for hearths for more information.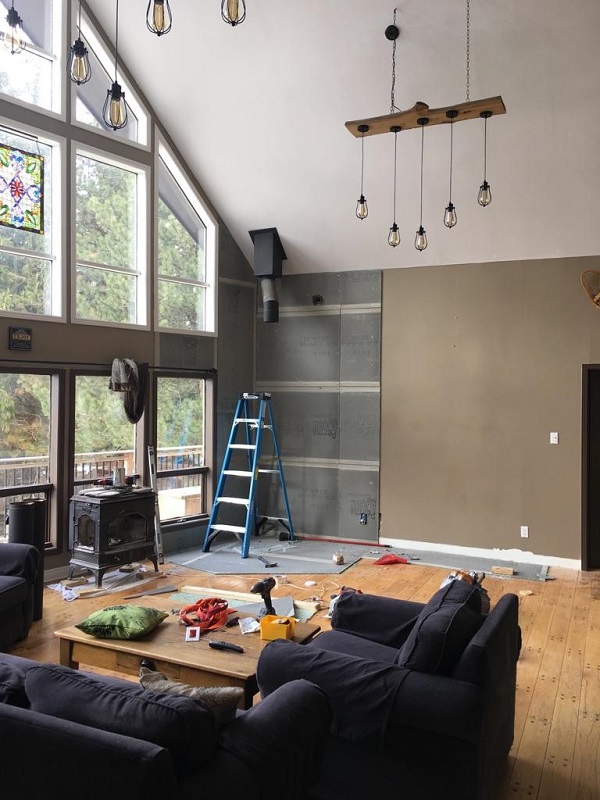 The above image shows the wall with the wood burning stove removed before the Canyon Stone veneer was added. This also shows the wall preparation before stone is added. Here we use cement board as a substrate for the stone veneer.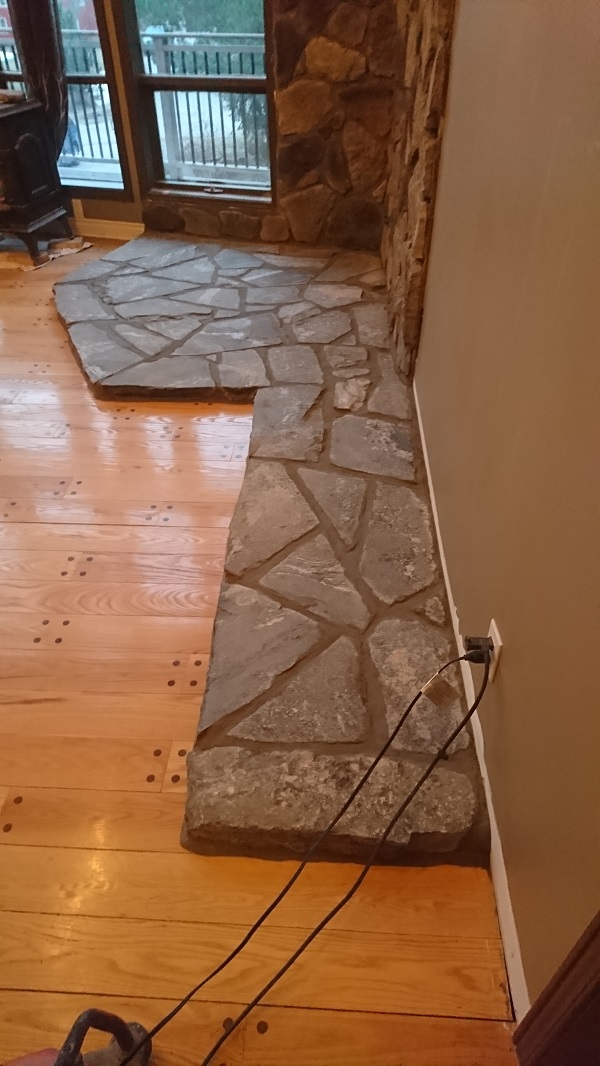 The above image shows the completed granite hearth base for the wood burning stove. The clients also decided to add extra granite to incorporate their entertainment centre.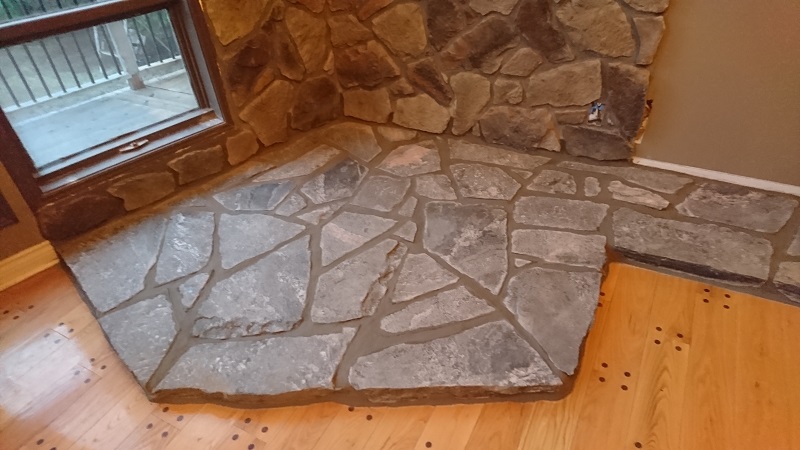 Here we see a close up of the 3 inch granite pieces used as a base for the wood burning stove.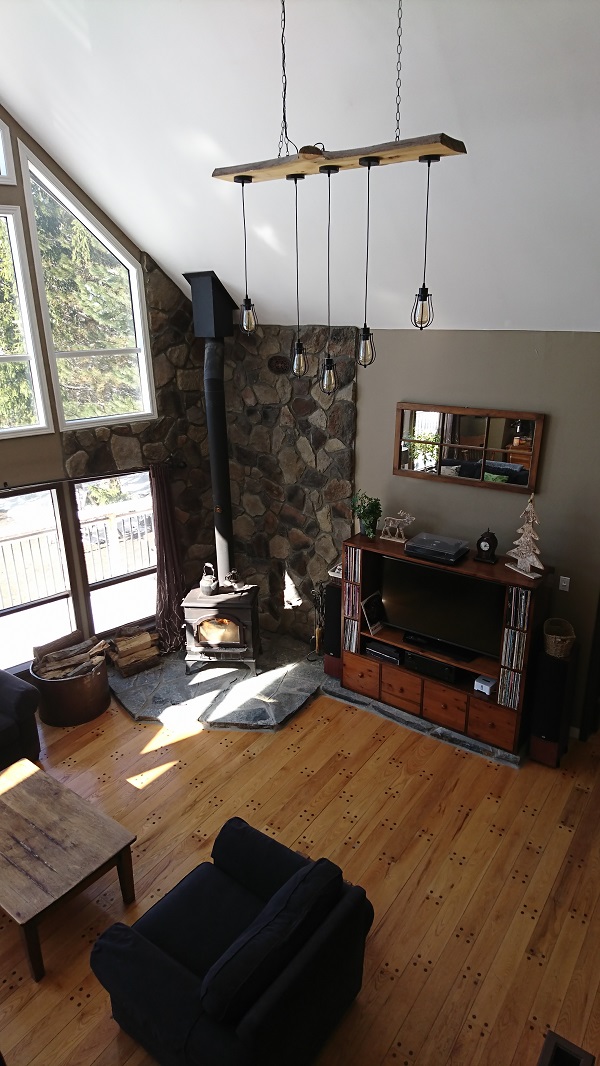 A view of the wood stove with stone veneer wall looking down from the second floor.
The clients were extremely happy with the beautiful stone veneer on the wall behind their wood burning stove. In the first image on the right side of the blog the finished product looks great with the entertainment centre included. The home owners are experienced builders and renovators and decided to add some reclaimed barn board on the wall behind the entertainment centre. As you can tell from the pictures below it took their living room to an entirely new level. Weathered pine adds so much to the overall appeal of the stone.